The Not Quite 10 Top Travel Apps You Can't Live Without
If like me, you're an avid traveller then you will probably have learnt the hard way about which smartphone apps make your life easier. No wifi and totally lost in a remote location? Yep, there's an app to help. Don't speak the language and have just been robbed, including your clothes (this was more than annoying), yep there's an app. Whatever the situation, wherever you are, there's an app to help you out. The only thing to remember is that you have to be organized and download them before you leave. So, here it is, my list of apps that I, quite simply, won't go travelling without.
1. WhatsApp
We probably all know what it is, a free messenger service that has meant that, as a traveller, having a contracted or even pay-as-you-go phone is pointless. All I need is my WhatsApp and wifi to send free messages, and host video or voice calls.
Free, iOS and Android,
2. XE Currency Converter
This app is key for those moments when you have forgotten the currency exchange rate and you need to know in a split-second if you are about be ripped-off or not. XE is the most popular web conversion site and the app is quickly gaining more followers with over 20 million downloads to date. There is a lot of information available that personally, I don't use, but it can convert every world currency. In offline mode, it will use the last updated rates.
Free, iOS and Android, xe.com
3. Trover
I love Trover. I love that it is easy to use, I love that it is a picture-based app and I love that it is free. If you've not heard of Trover, think of it as a Pinterest style travelling inspiration app. If you've recently booked flights to your chosen destination, but don't yet know what to do when you get there then this app will be your instant best friend. Yes, you could use TripAdvisor, read lots of reviews and look at poor quality photos. Or, you could type your location into Trover and not only be delighted with high-quality pictures but also information of the distance from your chosen location and even an interactive map. You can save your favourite pictures onto 'boards' and if you find yourself at a lose-end one day, simply enable "location finder" on your phone and select "nearby" on Trover. You'll be rewarded with an array of photographs showing things that you can see and do in the area.
Free, iOS and Android, trover.com
4. MapsMe
Personally, I have never gotten on with Google Maps so I was delighted when I discovered MapsMe. This app shows the most detailed offline maps that have been a lifesaver to me so many times that I have lost count. If you're wondering just how detailed the maps are, well, they even show park benches. You can pin-drop and rename interesting places and it works extremely well in offline mode. Use the virtual mapping guide for real-time directions, but be sure to download the map for your destination country before you leave. Also, it can use a lot of battery fairly quickly so be sure to close it down properly.
Free, iOS and Android, maps.me
5. Geocaching
Geocaching offers a fantastic, fun (and perhaps most importantly) free way to discover your surroundings. Essentially a worldwide game of hide and seek with millions of followers. People around the globe have hidden cases of all shapes and sizes, some are micro, no bigger than 1cm whilst others are much too big to pick up. Inside there will always be a log book and in some, you may find treasures to swap. The app will give you a GPS location point, history about the local area, details of when the geocache was last found. And, if you need it a helpful hint. What I particularly love about this app is that the places where geocaches can be found are always interesting and most importantly are off of the usual tourist routes. You'll be finding places that locals think are important.
Free, iOS geocaching.com
6. iMovie
This is a new addition to my app-treasure-trove butI'm already in love. It is the quickest and easiest way that I have found to make fantastic videos. You can easily organize, merge and trim videos with just a few minutes. Separating audio from the footage is completed with a double finger click and you can add music with fade-in and fade-out options. Once you've finished all of your edits your video is ready to share. Easy, perfect for when you are on the road.
Free, iOS imovie
7. Google Translate
For now, Google Translate is my go to translate for when I am out and about. It might not be an exact translation but people will generally get the jist. One of the reasons that I find it so useful is because of the instant text translation, particularly if, like me, you're trying to understand a language that is not in the Roman alphabet. Simply point your phone camera at the 'text' in question and Google Translate will do the hard work for you.
Free, iOS and Android, Google Translate
8. FreePrints
Want your family and friends who are non-media savvy to be able to see your photos? Well, do it the old-fashioned way, get them printed and delivered. FreePrints has made it into mine, and my Nanas hearts because you get 45 photos in 6x4 size delivered to your door every month. You can select photos from your phones camera gallery or link the app to your social media sites. Once you've chosen which photos you want to print all you need to pay is for the delivery, usually just a few pounds. I get a set delivered to my Nana every month.
Free, iOS and Android, freeprintsapp.co.uk
9. Meitu
Imagine that you're in the jungle of Costa Rica or a beach in Mexico and you'll probably choose to leave the makeup at home. Horror hits though as you realise that your selfies are no longer up to scratch. You know that wearing makeup will leave you as a sweaty mess but, fear not, because Meitu which is insanely popular across Asia will apply makeup for you. Take a photo and you can edit your eyeshadow, alter your eyebrows, choose a wide range of lipstick styles and much more. If you fancy it, you can even enlarge your eyes, entirely change the shape of your face alter the shade of your skin, you know, just incase you wanted to do that?! Download this app, and congratulations because your selfie status has gone up a notch. With such power comes a word of warning... this app seems to have been designed for the Asian market so make sure that your chosen makeup matches the shape of your features.
Free, iOS and Android, Meitu.com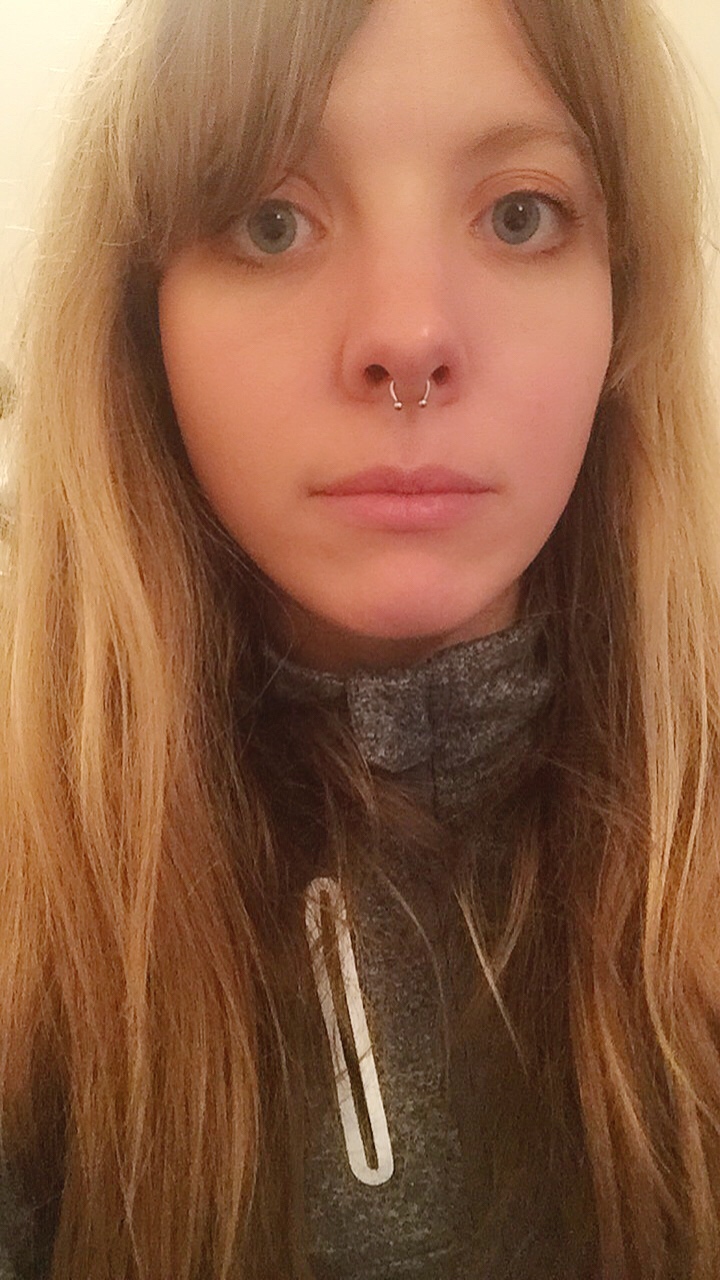 Not saying that this is a 'good' photo but I've edited: eyeshadow, eye liner, lipstick, eye shape, eye size and even my skin colour.
10. Help a girl out!
This is the end of my list, but we're one short to make a list of ten! Help a girl out and suggest your favourite apps that you won't go travelling without. I promise to research all of your suggestions.